K-Sounds' Motif-Rack ES Format Sound Libraries
Organimation is designed to be the definitive tonewheel organ sound library for your Motif-Rack ES. Dozens of presets are provided, featuring a wide variety of tones and drawbar settings. You'll have access to chorus, percussion, tone control, drawbar control, and exclusive, extra-thick rotary speaker effects comparable to dedicated organ keyboards. Expanding the sound possibilities even further, we've included a toolkit of "component" voices that can be combined in Performance mode.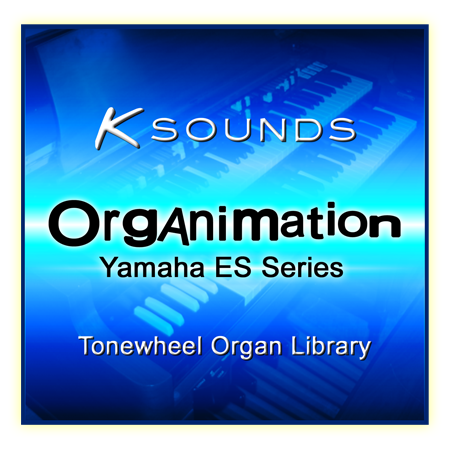 Artikulation is a sound library of brass, woodwind, and string sounds created with one goal in mind: expression. Say goodbye to static saxes, half-hearted horns, and one-dimensional woodwinds. Let Artikulation bring your music to life. We've provided voices and performances optimized for use with a breath controller, allowing you to convincing musical phrasing in real time. Many sounds even include instrument-specific programming such as Uilleann bagpipe finger vibrato or lead trumpet "kiss" on a double high C.
In addition to standard instruments such as clarinet, trombone, and violin, you'll find less common sounds such as muted horn, muted trombone, tuba ensemble, tin whistle, flute ensemble, oboe ensemble, and even baritone sax ensemble.