K-Sounds' Kontakt Format Sound Libraries
K-Sounds' new Epic Grand is a stunning piano sample library featuring close-miked stereo samples of a Japanese grand. With pristine multi-dynamic samples and generous sustain, this virtual piano is designed to make your music truly epic.
Epic Grand is incredibly playable. Every note sings. The stereo image is wide, centered, and mono-compatible. You'll love our true sampled damper resonance, and most formats also include special elements like release resonance and mechanical noise samples.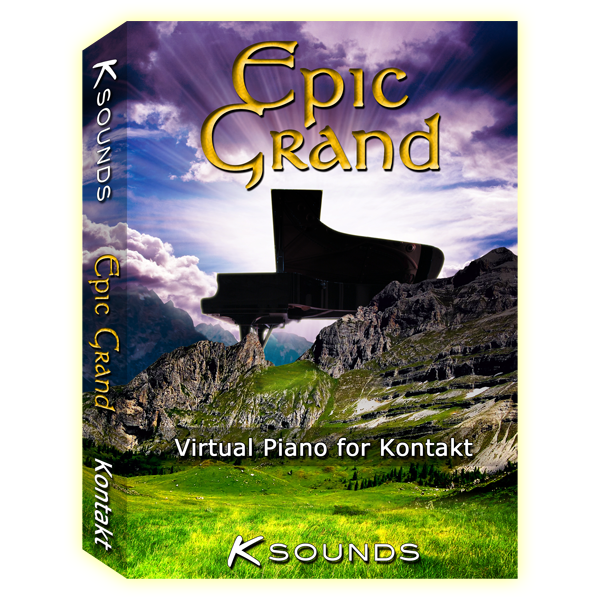 K-Sounds' Signature Piano is a beautiful sample library featuring recordings of a 7'6" Japanese grand piano. Offering pristine stereo samples throughout the dynamic range and a slightly ambient studio sound with plenty of sustain, Signature Piano is poised to become your signature sound.
Signature Piano features multi-dynamic stereo samples, true sampled damper resonance, release resonance samples, and mechanical noise samples. Each element can be adjusted or disabled entirely, allowing you to personalize your piano sound.