K-Sounds' OASYS Format Sound Libraries
K-Sounds' Signature Piano is a beautiful sample library featuring recordings of a 7'6" Japanese grand piano. Offering pristine stereo samples throughout the dynamic range and a slightly ambient studio sound with plenty of sustain, Signature Piano is poised to become your signature sound.
Signature Piano features multi-dynamic stereo samples, true sampled damper resonance, release resonance samples, and mechanical noise samples. Each element can be adjusted or disabled entirely, allowing you to personalize your piano sound.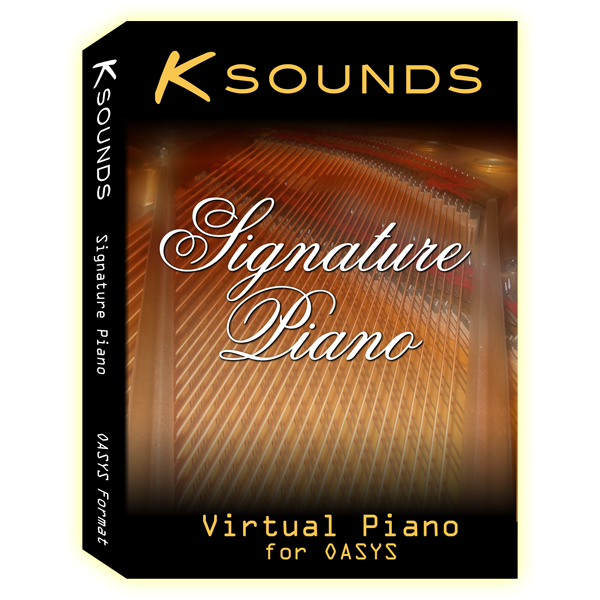 Organimation is designed to be the definitive tonewheel organ sound library for your OASYS. Dozens of presets are provided, featuring a wide variety of tones and drawbar settings, complete with full drawbar and chorus / vibrato control. Organimation offers extra-thick rotary speaker effects, complete with unique tone shaping, overdrive, and even custom mic positions!