Classical Nylon Guitar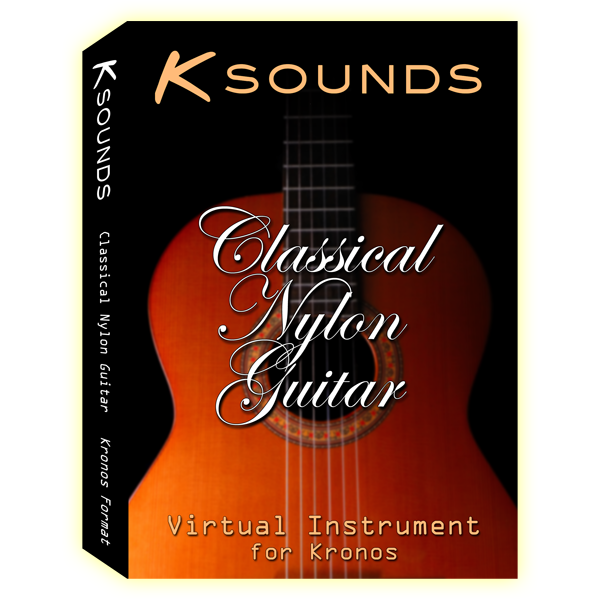 K-Sounds is proud to present Classical Nylon Guitar. This beautiful sample library offers full-length, unlooped samples taken at eight dynamic levels, plus various sampled and programmed playing techniques.
Classical Nylon Guitar includes a variety of presets designed to facilitate complete performances in a single take. Idiomatic fret noises, key-off noises, slides, mutes, vibrato, and more combine to create a lifelike musical experience. You'll find natural and enhanced solo guitars, velocity splits with mutes and harmonics, extra-wide stereo guitars, and layers with pad, strings, and choir. There is even a selection of sounds that facilitate very fast strumming.
Select from these formats: