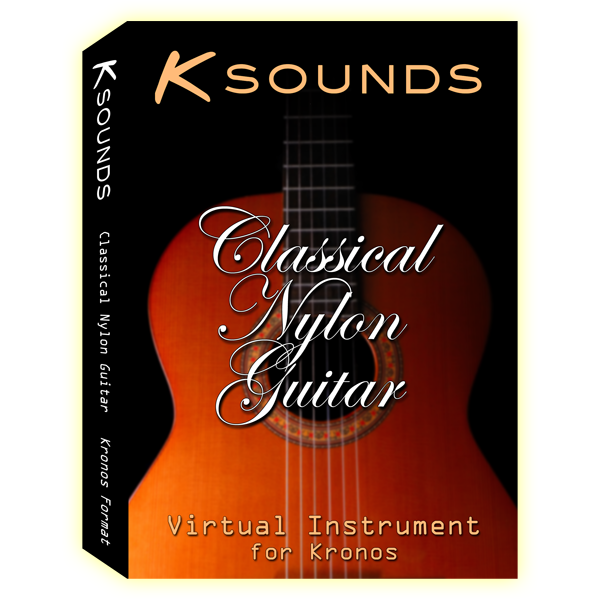 $50.00
Instant Download
Specifications
Full-length, unlooped stereo samples.
8 sampled dynamic layers.
Sampled mutes.
Sampled harmonics.
Dozens of fret, strum, and struck wood noise samples.
Optional key-off elements.
Fully programmed specifically for the Kronos.
Designed to be incredibly playable.
Product Description
K-Sounds is proud to present Classical Nylon Guitar for the Korg Kronos / Kronos X. This beautiful sample library offers full-length, unlooped samples taken at eight dynamic levels, plus various sampled and programmed playing techniques.
Classical Nylon Guitar includes a variety of presets designed to facilitate complete performances in a single take. Idiomatic fret noises, key-off noises, slides, mutes, vibrato, and more combine to create a lifelike musical experience. You'll find natural and enhanced solo guitars, velocity splits with mutes and harmonics, extra-wide stereo guitars, and layers with pad, strings, and choir. There is even a selection of sounds that facilitate very fast strumming.
At K-Sounds, we believe the most important requirement of a sample library is that it be refreshingly playable. That's why Classical Nylon Guitar was played constantly during its development process. The result is far greater than just a collection of samples. We believe it is one of the most musical and playable sampled nylon guitars available.
Download User Guide
K-Sounds Classical Nylon Guitar - Kronos Format User Guide